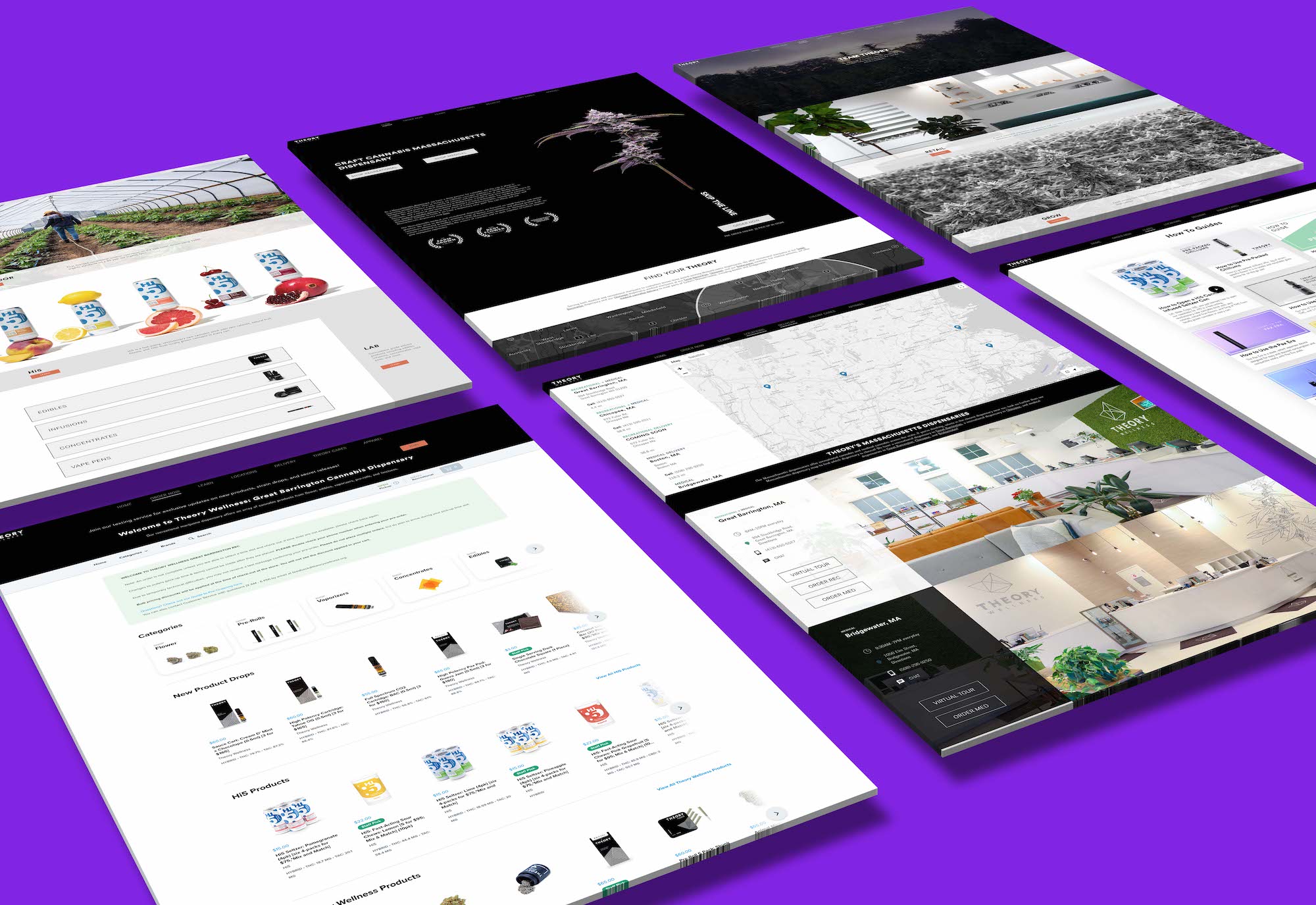 ""Even if you don't know exactly what you want, they can help you figure it out. They're a dynamite team that's a helpful partner. As time goes on, I noticed that they have a fundamental interest in our business. They know our goals and can execute them quickly. That approach is helpful on the digital side, especially in the quickly evolving cannabis industry."

Thomas Winstanley

VP Marketing, Theory Wellness
PROJECT FEEDBACK SUMMARY
Temper and Forge delivered a flexible website that satisfies key metrics, including load speed, traffic, and search engine rankings. Company leadership facilitates a successful partnership by providing insightful recommendations and solutions to challenges. They understand the client's goals.
OPPORUNITY // CHALLENGE
What challenge were you trying to address with Temper and Forge?
As a brick and mortar retail operation, we have one foot in e-commerce and another foot in traditional retail. In the cannabis industry, we're limited in our resources for the e-commerce shopping experience. One of our major goals for working with Temper and Forge was to elevate the cannabis shopping experience. It was important for us to integrate our marketing systems and platforms.
SOLUTION
What was the scope of their involvement?
Our team managed a lot of the design work but partnered with Temper and Forge to refine them. They helped us balance aesthetics and function. Their team built the WordPress website from scratch, ultimately delivering a website that didn't carry much technical debt. They didn't build a mono-state website. Instead, their team worked to deliver a platform that would allow us to move into an enterprise approach. They build the frontend menus through a third-party system called dutchie and implemented WooCommerce to serve as a product library.
The project began with the website development and grew into further optimizations and features. Our web project scaled into a partnership between our organizations.
RESULTS + FEEDBACK
What evidence can you share that demonstrates the impact of the engagement? 
It's been a wonderful experience working with Temper and Forge. Nathan's attentive to the needs of the business and never pushes us in one way or another. He comes with meaningful solutions when we identify challenges.
We have numerous KPIs: site traffic, load speed, and SEO. Load speed and SEO are two of the most important criteria for our evaluations of the site as a whole. They did a fantastic job on both fronts. That goes toward our narrative of the success we've seen so far.
How did Temper and Forge perform from a project management standpoint?
Nathan took the time to educate us on ways to approach our goals. He's always willing to take phone calls and always in contact whether it's through text messages or late-night phone calls. We manage projects through Mondays and use Dropbox and Google Sheets to share content. There are several platforms that we use in this engagement.
What did you find most impressive about them?
Their leadership understands the consumer and technical aspects of marketing. Their team has our best interests in mind when coming forward with feedback or recommendations. Knowing that their feedback's reliable is a sign of a great partner.
At the end of the day, we've moved on from a website with five different languages. They saw our challenges early in the engagement and wanted to provide us with a functional website that could scale with us without creating tech debt. Their team understood how to create an interesting website without sacrificing speed.
Are there any areas they could improve?
The challenges we faced would've existed regardless of our partner organization. We designed in isolation early in the development, which created challenges down the road. We missed handing off designs that met functional standards. However, our fruitful conversations made it easier for us to bridge those gaps. It's not usual that one team from one organization designs and then a different team from a different organization builds.
Do you have any advice for potential customers?
Even if you don't know exactly what you want, they can help you figure it out. They're a dynamite team that's a helpful partner. As time goes on, I noticed that they have a fundamental interest in our business. They know our goals and can execute them quickly. That approach is helpful on the digital side, especially in the quickly evolving cannabis industry.
Project Focus:
– WordPress
– Custom Development
– Technical SEO
– Site Speed Optimization
– ADA Compliance
– Zendesk Integration
– Klaviyo Integration
– On-going development
Engagement Length
Oct. 2019 – Ongoing
We've solicited deep feedback on previous projects to share with you
We've solicited deep feedback on previous projects to share with you
Fill out the form and we'll be in touch within the hour.